In The Neighborhood
The medieval village of Loutra was chosen to be one of five old villages of the area to be redeveloped. Traditional local stones have been used to reconstruct the picturesque village alleys which gives you a great cobblestone path for your walk!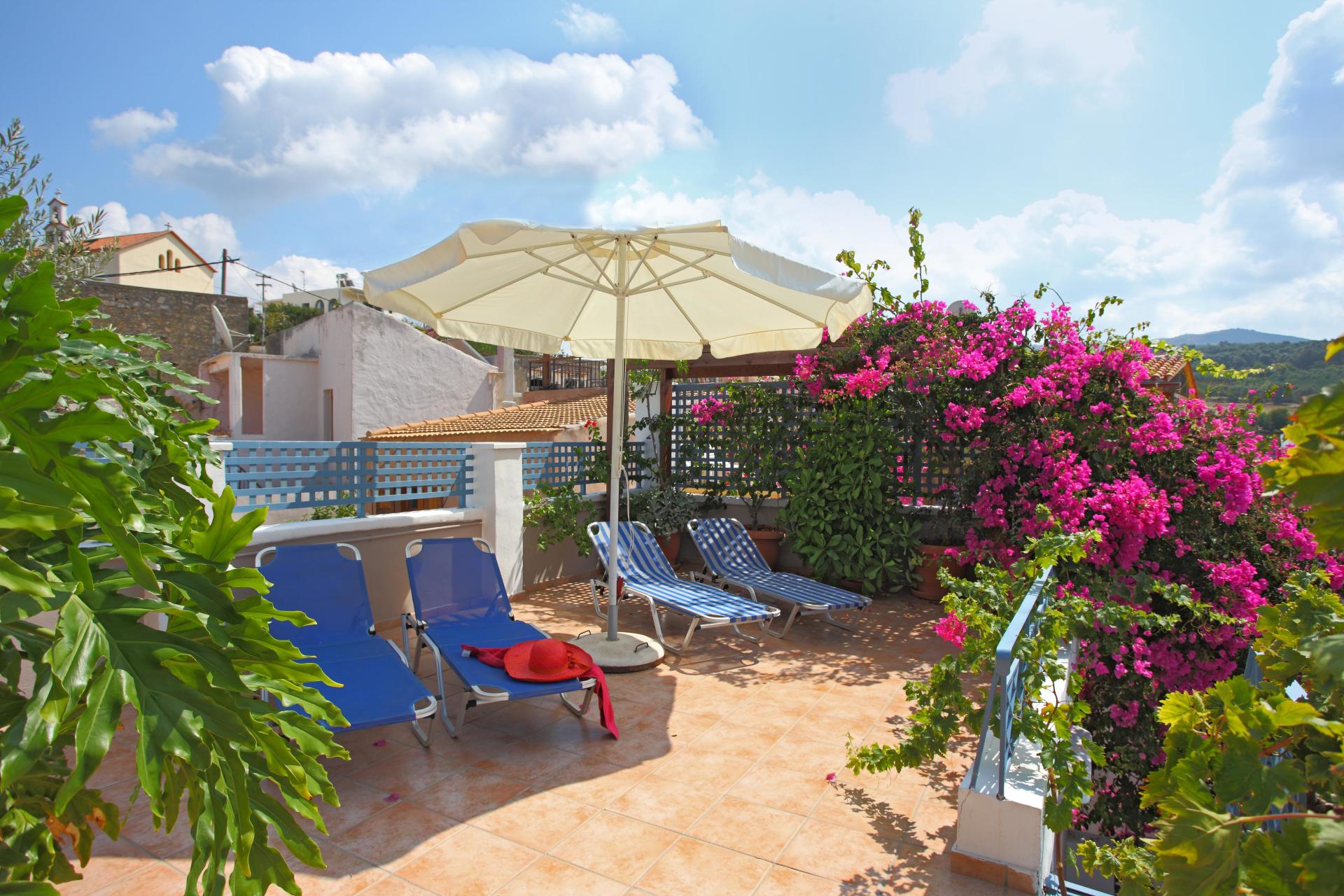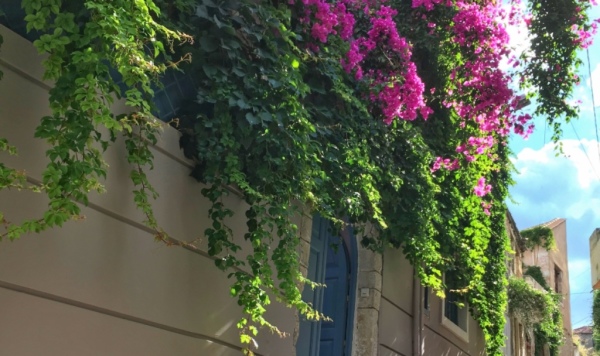 - Local bakery with fresh Cretan pastries just a 2 min walk from the villa and wholesale and retail food supplier 300m away
- Regular public transport into the centre of town
- There is a 24hour supermarket just 8mins away
- Local Tavern with Cretan cuisine
- Beautiful panoramic view of Rethymno. Xovoli Tavern is also available for delivery to the villa
- During the week local artisans sell their products on the village square.​
At the entrance of the village and just a minute walk away is a public bus that passes every half an hour and gets you to the centre of Rethymno town or use this service for village hopping !
Don't forget to take a look at our
guidebook on Airbnb
for things to do around our location or places of interest on the island of Crete.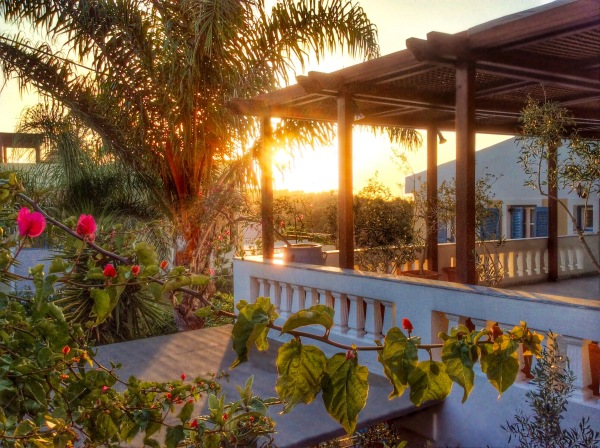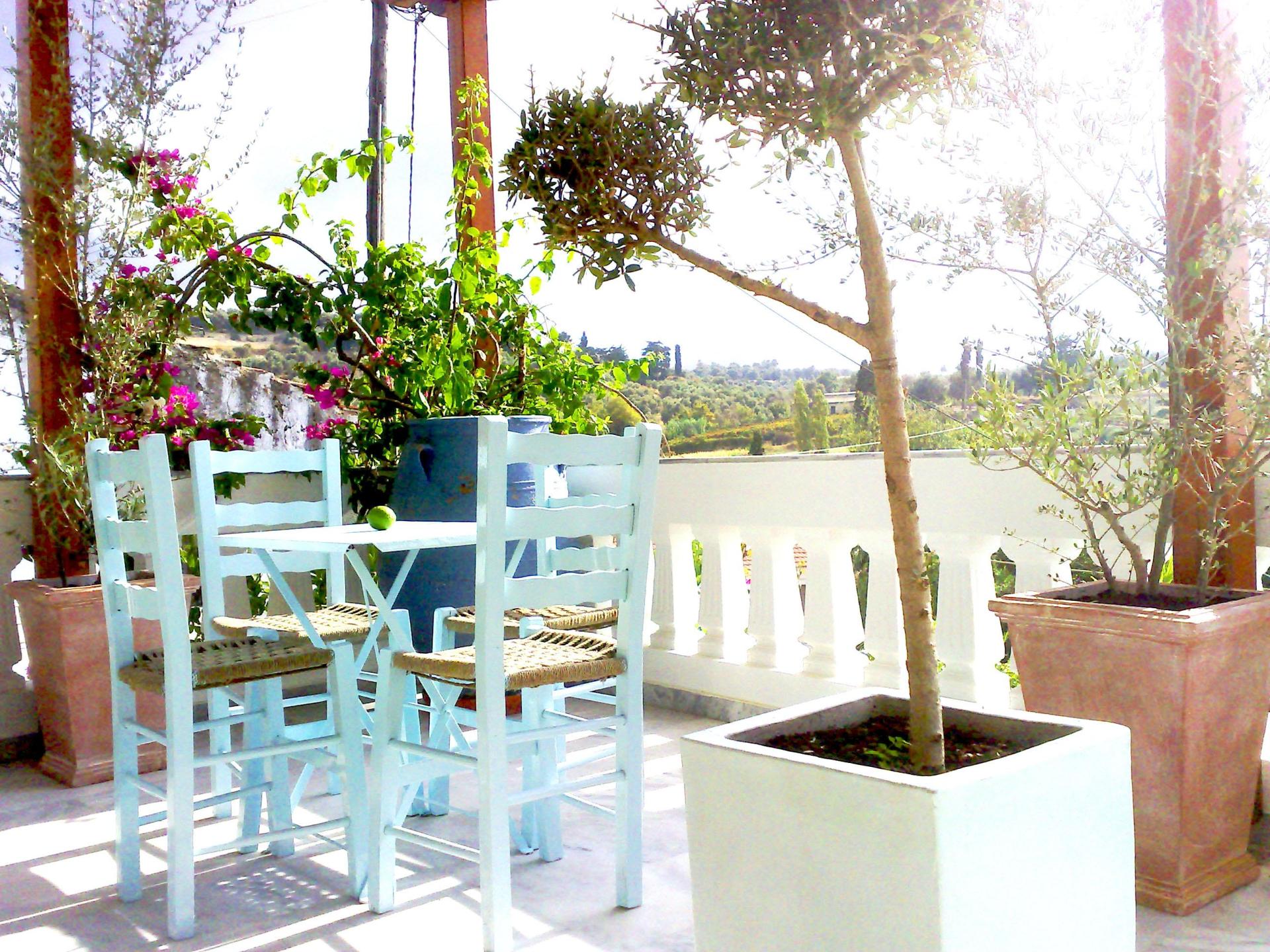 The village of Loutra is situated in the midst of olive groves with an endless view to the sea, full of Greek colors, narrow cobbled streets and never-ending bougainvillea plants, Venetian buildings and the blazons of the Kallergi family – evidence of a monumental era. In the best part of the village, the Kallergi villas await holidaymakers, offering a combination of the traditional Cretan hospitality with modern luxury and comfort.
The begining of your journey of feeling like a local starts from living like one!

Offered to all our guests& Included in the price:

-Welcome basket with local goodies

-Air-Condition

-Wi-Fi broadband internet use

-Garden/Swimming Pool maintenance - Linen-towels provided

 -Free baby cot use

-Final clean-up

The prices include :

5 % off for 3 weeks bookings in July-August

10% off for 3 weeks bookings in April,

May, June, Sept., Oct.

15% off for 3 weeks bookings in winter.
Upon agreement: - Heating costs - personnel's presence (cooking chefs etc)